World Book Day 2021! Get inspired with 12 children's books featuring unforgettable animal favourites.
3rd March 2021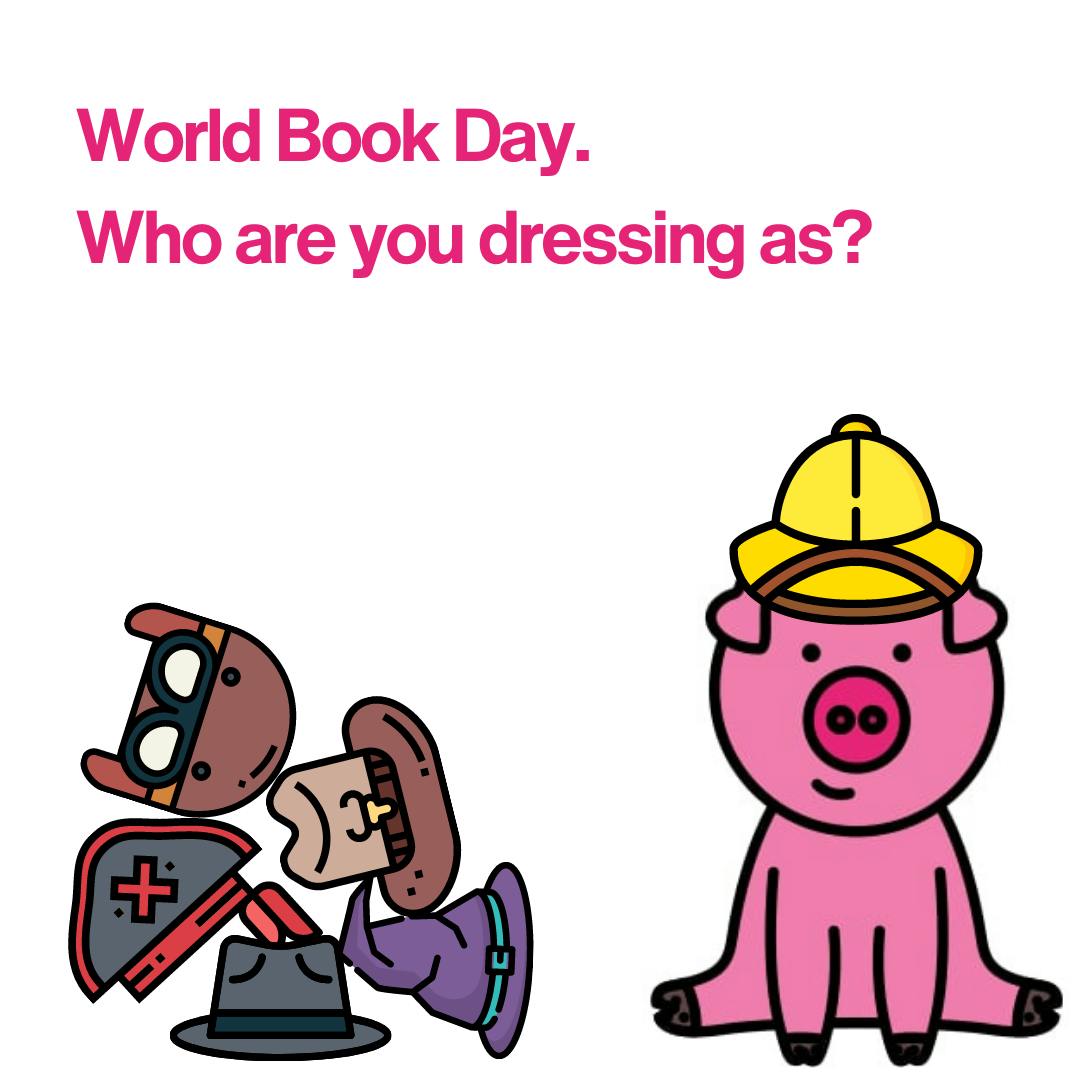 It's everyone's favourite, fancy dress day of the year! While little ones become their favourite fictional characters, here's some of Trufl pig's top choices - starring some other famous animals set to become firm favourites with your children.
1. Charlotte's Web – E.B. White
A timeless story of a special friendship between Wilbur the adorable pig, Charlotte the beautiful, grey spider, and a little girl called Fern. Find out how clever Charlotte saves Wilbur's life from Fern's uncle in this modern classic.
2. Code Name Bananas – David Walliams
Set during WWII in 1940, a young orphan named Eric spends his days at London Zoo, where he becomes friends with Gertrude the gorilla, and uncovers a top-secret plot. Another page-turner for fans of David Walliams.
3. The Tale of Peter Rabbit – Beatrix Potter
Join Flopsy, Mopsy, Cotton-tail and Peter in this classic tale. Peter is a mischievous rabbit who finds himself in trouble after he sneaks into Mr McGregor's vegetable patch. How will Peter escape?
4. The Very Hungry Caterpillar – Eric Carle
This beautifully illustrated book features colourful cut-outs as young readers follow a very hungry caterpillar as he eats his way through a very yummy-looking week!
5. Black Beauty – Anna Sewell
This classic story promoting animal welfare is shared through Black Beauty's eyes. The handsome horse is forced to leave his loving home, finding cruelty instead of kindness as a working animal who dreams of better days.
6. The Tiger Who Came to Tea – Judith Kerr
Over 50 years old, and still loved by readers, this imaginative and funny picture book tells the delightful story of Sophie and her mummy, who find a very unusual guest arriving at their house for tea.
7. The Gruffalo – Julia Donaldson
Meet the Gruffalo, an unforgettable character with purple spikes, knobbly knees, turned out toes, and a warty nose, in this rhyming story of what happens when a feisty mouse meets a mythical monster.
8. Fantastic Mr Fox – Roald Dahl
Follow the adventures of Fantastic Mr Fox who feeds his family by outwitting a nasty trio of farmers. When the farmers set out for revenge, Mr Fox asks for help from his friends Mr Badger, Mr Mole, Mr Weasel, Mr Rabbit and their families, but can they save the day?
9. Varjak Paw – SF Said
This beautifully illustrated story introduces young kitten, Varjak Paw, an unforgettable Mesopotamian Blue cat who puts the feline into martial arts fighting as he sets out to survive in the city, making friends along the way.
10. White Fang – Jack London
Journey to Canada, where half-dog, half-wolf, White Fang, grows up free to roam the incredible landscape, until he's separated from his mother, and forced to leave his natural habitat to live at a camp with a cruel owner.
11. The Wind in the Willows - Kenneth Grahame
Four friends, Ratty, Mole, Badger and Mr Toad of Toad Hall, spend their days having a wonderful time along the banks of the river, until they find themselves threatened by the weasels who live in the wild wood…
12. The Sheep-pig – Dick King-Smith
The book which became the film Babe. Enjoy the story of an orphaned piglet who is adopted by Farmer Hoggett's sweet-natured sheep-dog, Fly, who teaches him everything about becoming a sheep-pig in this adorable animal adventure.
Share your World Book Day pics with #Trufl on Instagram, Facebook & Twitter!