How to save electricity in the home during Christmas
Ashley Rudd
19th November 2020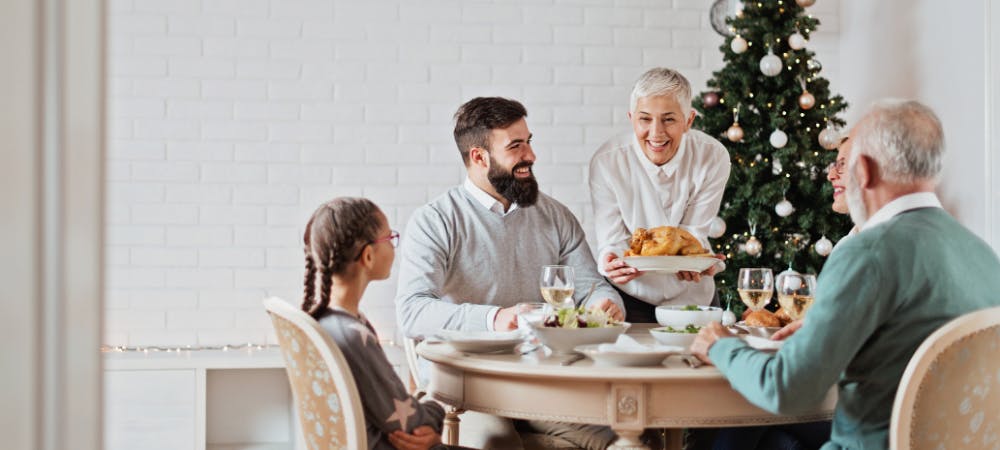 Here we go again, another month at home (insert sigh here). Whilst we all sit on tenterhooks waiting for some Christmas festivities, another lockdown could lead to higher electricity bills.
Ofgem, energy industry regulator, reports the average household spends £1,254 annually on heating and power.
Throw in another national lockdown and upcoming Christmas activities means more time at home, more meals cooked, more box sets watched, more relaxing baths were taken and more lights switched on. So, gas and electricity bills could increase but with these energy-saving tips, you make savings in your home.
Fill the fridge with Christmas treats – yes we did say that.
Christmas gives you the excuse to fill your fridge with goodies! If they're stocked up, the less energy they use. But be quick and grab your treats and try not to keep the door open for too long - we don't want those energy savings going to waste.
Buy efficient appliances
Who doesn't love a nice cup of tea? But be sure to only fill and boil your kettle with water you need. An eco-friendly kettle can help with eco-friendly living. No one likes doing the dishes, do they? If you don't get your hands dirty, fully load the dishwasher and use on a lower temperature.
Wash clothes at lower temperatures
Save electricity, and the environment, by washing gravy-stained Christmas jumpers at lower temperatures. Washing at 30c uses up to 30% less energy than high-temperatures, less energy you use the more money you save.
Be water smart
The morning routine eh, got to get those gnashers gleaming. It might seem like nothing major but by turning off the tap while you brush your teeth, can save over 10 litres of water per minute. We all soaking in the tub but you might be paying the price for that long leisurely dip. Switching to a shower uses less than half of the energy so ditch the bath bubbles, jump in the shower!
If it's not in use, turn it off
At bedtime, do you leave the lights on or off? Leaving lights and appliances on standby could cost an extra £30 per year.
Switch to energy-efficient light bulbs
Not only do they last up to 10 times longer, but they also help you make savings of over £25 per year. Now that is nothing to scoff at for such a simple change.
Turn down your thermostat
Thermostat controlling parents rejoice! Save £80 on annual energy bills by lowering the thermostat temperature by 1 degree. In a recent study, UK households could have saved a whopping £1.4bn on electricity by simply turning down a degree.
Monitor your usage
Keeping a watchful eye on your energy consumption levels can give you a better understanding of your energy usage. Installing a Smart Meter lets you track your consumption with accurate real-time information.
Compare energy quotes
Comparing energy quotes is the best way to save on electricity and gas. This process is straightforward – type in your postcode, current supplier and contact details. Compare estimated yearly and monthly costs as well as your annual savings and if there's a fee for leaving early, helping you find the deal that's best for you. You can pick from a big-name supplier, or you can browse the full range to see all the options available.