10 ways to keep kids entertained over the Easter holidays.
7th April 2021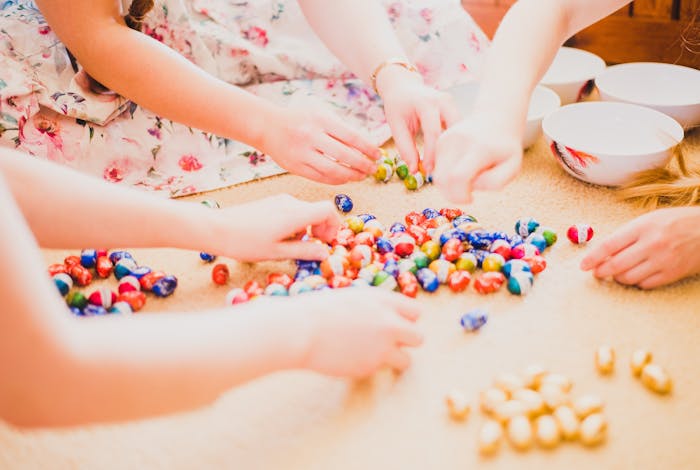 You've eaten all the chocolate, gone on the walks and watched the films, so now what? Break up the Easter holidays with a few fun projects guaranteed to keep boredom at bay.
1. Family history projects
Get to know your grandparents! Start a family history project by interviewing your relatives. Put together a folder and write down questions to find out a few new things about your family. From childhood memories to wedding days, hilarious stories, and brilliant achievements, learning about your family is a great excuse to keep in touch, and will keep children fascinated for hours.
2. Tasty travel
Choose a destination and rustle up vacation vibes by cooking a new recipe from somewhere you'd all like to go to on your next get-a-way. There's a whole world to choose from; from spanish tapas to jerk chicken and Indian classics, rustle up some new recipes and get busy in the kitchen.
3. Bring the outdoors, indoors!
You don't need a garden to enjoy nature with flowers or great-smelling herbs. It's the ideal time of year to start planting seeds in a window box or plant pots. Children can get creative with these miniature landscapes, and find out more about how things grow.
4. Let's go Glamping
Take Glamping to the next level by grabbing your sleeping bags for a night in the lounge, or if you're feeling brave, try the back garden. Gather games, tell stories, and pack a picnic for an indoor camping trip to wherever your imagination takes you.
5. New home vibes
Revamp bedrooms and take another look around the house, as you declutter your space to make your home feel as good as new. Drawer by drawer, shelf by shelf, set everyone tasks to reorganise and reset the household. Rethink rooms and try something different, because a change of scenery is just what we need, so switch up the furniture layout, find new ways to use lighting, and you can completely change the atmosphere.
6. Create a Memory Box
Capture memories to keep children entertained; from big event tickets, to favourite days out and souveniers, keep all those special memories in one place. A memory box also makes a lovely gift for relatives and to share with best-friends.
7. Home Bakery
Grab your pinnies and turn the kitchen into your very own bakery! Whether you fancy baking a loaf, getting creative with pastry, or something a little different for dinner, take it to the next level by inventing your own family recipes, create a shop sign and names for your creations, and time will fly.
8. Plan a Road Trip
We won't be stuck at home forever, so plan your next adventure with an online tour of places you'd like to visit. You can find lots of online tours for brilliant days out at attractions; plan a weekend away in a new place; or find a new country you'd love to visit on your next family holiday.
9. Revamp your wardrobe
Start with the things they love and actually wear, and let's see what's left to finally declutter those wardrobes. Make separate piles for Charity, set up an Ebay account, and you'll not have the tidy wardrobe you've always wanted, but plenty of space for a new look too.
10. Afternoon Tea
Host an afternoon tea party to break up the day and catch up over cake! Wear something lovely, set the table, and get together on-screen to top-up teapots and enjoy miniature sandwiches as good as the best place in town!
Wishing you all a Happy Easter from #Trufl on Instagram, Facebook & Twitter!