9 top movie picks for your kids this Easter weekend
31st March 2021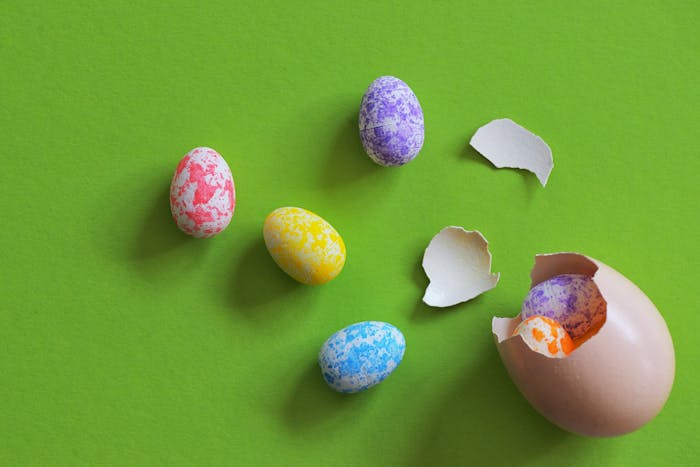 While we're still waiting for our favourite places to reopen, keep the family occupied with this great mix of new and classic movie releases available to watch from Good Friday.
1. Hop (Amazon Prime, U)
Meet the Easter bunny's teenage son in this adorable animated Easter movie! Voiced by Russell Brand, E.B. moves to L.A. to follow his dreams of becoming a rock star! Join a star-studded cartoon cast including David Hasselhoff and Kaley Cuoco, alongside James Marsden, who must help E.B. to save Easter.
2. Shrek the Musical (Netflix, U)
We can't visit theatres yet, but we can bring the theatre to us, as Shrek the Musical's original Broadway cast stream for the first time in the UK. Based on William Steig's children's book and the Oscar-winning DreamWorks film, Shrek the Musical premiered on Broadway in 2008 and ran at Theatre Royal Drury Lane in the West End from 2011.
3. Yes Day (Netflix, PG)
Are you sick of always saying no to your kids?! Yes Day stars Jennifer Garner and Edgar Ramirez as parents who agree to say yes to whatever plans their kids make for the family for 24-hours! Younger children will love the energetic antics in this cute comedy.
4. Sister Act (Disney+, PG)
A sassy musical guaranteed to get the family singing and dancing along, classic comedy, Sister Act, stars Whoopi Goldberg, and a brilliant soundtrack. Lounge singer, Deloris Wilson joins a convent for her own safety after witnessing a murder, but after becoming choir leader, the success of the singing sister's threatens to blow her cover.
5. Esio Trot (Netflix, PG)
In case you're wondering, the title spells out tortoise backwards! This Roald Dahl tale stars Dustin Hoffman as Mr Hoppy, who's secretly in love with his neighbour, Mrs Silver, played by Judy Dench. Mrs Silver only has one true love, her pet tortoise Alfie - until Mr Hoppy explains how saying words backwards makes magical things happen, as he hatches a plan to win her heart! 
6. Legally Blonde (Netflix, PG-13)
It's a classic! Elle Woods (Reese Witherspoon) dreams of marrying her boyfriend and becoming Mrs. Warner Huntington III. The reason he hasn't proposed? He thinks Elle's too blonde. Determined to show him she's got the brains as well as beauty, Elle gets into Harvard, determined to win him back, and soon becomes top of the class.
7. Run (Netflix, PG-13)
This tense psychological thriller stars Sarah Paulson as Diane, the overprotective mother of teenage daughter, Chloe, who's been home schooled and raised in near isolation. As she waits to hear if she's accepted to university, Chloe begins to suspect her mother maybe hiding some very dark secrets…
8. Concrete Cowboy (Netflix, Rated R)
This coming-of-age drama stars Idris Elba as Harp, the estranged father of troubled teenager, Cole, played by Caleb McLaughlin. Based on the true story of the Fletcher Street Cowboys, Cole spends the summer in North Philly with Harp, a leading figure in the city's community of black cowboys.
9. Antebellum (SKY Premiere, Rated R)
This terrifying thriller pairs the producer of acclaimed films Get Out and Us with Janelle Monáe, starring as author Veronica Henley. Before she returns home to her husband and daughter following a book tour, a shocking turn of events plunges Veronica into a horrifying reality which forces her to confront her past, present and future.
Share your favourite family movies this Easter with Trufl on Instagram, Facebook & Twitter!