#mobile
Can I get a phone contract with bad credit?
Written by Aaron Trowse , 18th February 2021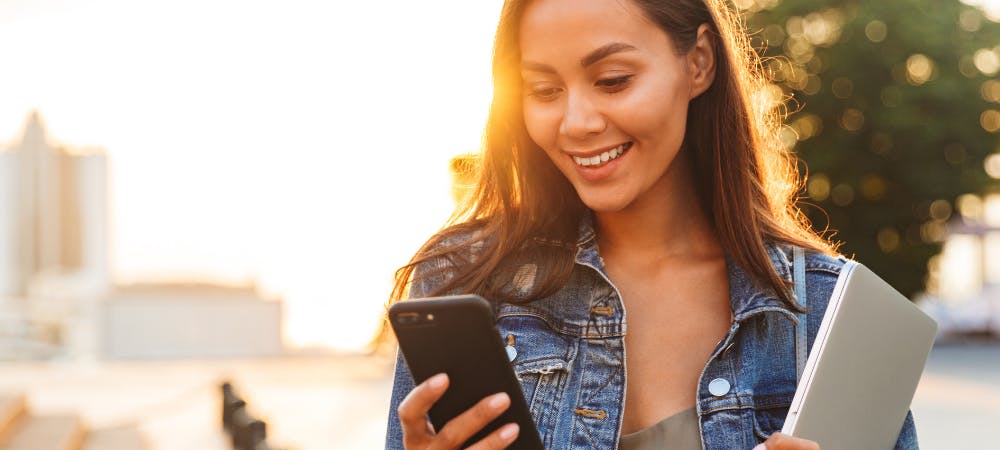 Looking for a new contract phone but have bad credit? Read our guide on how you can get the handset you want today.
Getting turned down for a brand-new iPhone can feel like a kick in the teeth but do not worry there are other options and we have you covered.
Compare now
A mobile phone contract may not seem like something you need to go through a process to purchase but under certain circumstances that can be the case. A common misconception is that you can just purchase a mobile phone contract if you have the money.
Networks like to go through due diligence before giving you the handset of your dreams, a credit check enables them to find out your likeliness of payment so is mandatory. If you have missed payments in the past, these are most likely flagged and will affect your credit rating.
Do phone contracts do credit checks?
When you apply for a pay monthly phone, you are paying for it over a course of time – essentially getting it on credit. This means that most network providers will carry out a credit check that your current and past finances are on track. Credit checks help them ascertain whether you have the means to afford the contract and have a payment history that dictates you will pay promptly.
A lack of credit history or being refused for credit in the past can count against you and there is a risk you may be turned down. However, this doesn't mean it is the end of the road, there are other options. One option could be getting a cheaper handset, the lower cost will make the credit checking process easier and you may well be accepted. The alternative options could be to explore sim only plans if a new handset is your biggest stumbling point – a cheaper sim only plan could help you build your credit score to obtain an upgrade at a later date.
What is the minimum credit score for a phone contract?
There is no minimum rating for a contract phone. Networks make a judgement about whether your credit rating is good enough for their offers.
If you do get rejected by one provider, you could well obtain a contract with another provider. However, you should not apply to lots of providers at once as each application requires another check and that will make your credit rating worse.
How to get a mobile phone contract with bad credit
The process of getting the mobile contract you want with bad credit can be tedious. If pay, as you go, is not suitable for you, there are different steps you can take to improve your chances of being accepted for contracts. If you have never completed a personal credit report, it may well be time to do one. You can complete them online using reputable credit reference agencies for a fee. Alternatively, you can also complete free checks to give you a base indicator of where you may be going wrong.
Whatever method you use it may well be a great next step to select a lower-end handset or potentially try a sim-only plan. You could be paying more than £30 per month for a good amount of texts and calls, but for a phone that you could probably buy for £60 alone. As a result, the value you get will be much poorer than with a mobile phone contract that did require a credit check. You'll also be required to pay for the first month in advance.
It's also worth remembering that you are still signing up for a contract, so if you're not happy with the deal or the phone there's not much you can do until the contract is over. However, some no credit check deals will let you upgrade to a smartphone after six months or so, depending on how satisfied they are with your reliability.
Paying these bills regularly could make a positive impact on your credit rating with time, so it's worth considering, but just remember to weigh up whether or not you can get better value for money by reviewing your credit rating and making improvements elsewhere before applying for a mobile phone contract.