#energy
How do I set up electricity in my new home?
Written by Ashley Rudd, 17th February 2021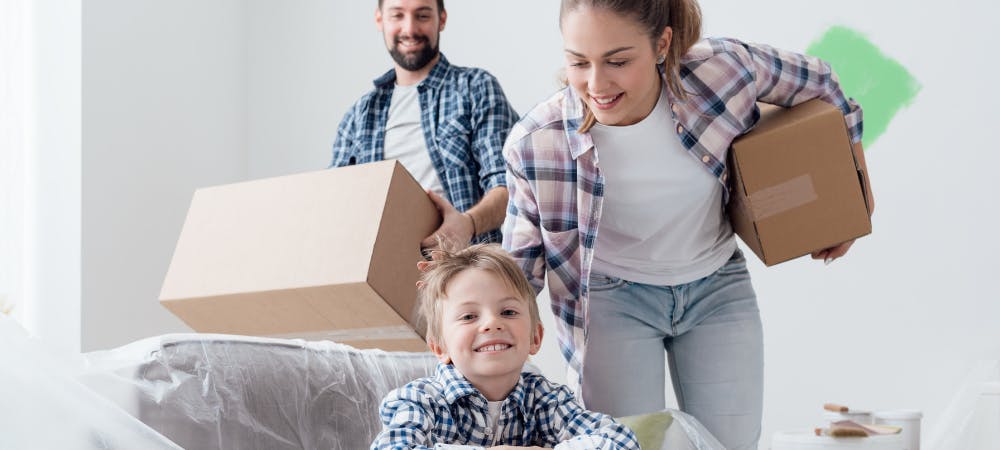 The list of "things to do" isn't finished when moving to a new house, there are still essentials things to sort out. Here's everything you need to know about how to set up gas and electric for the first time.
Find out who currently supplies your gas and electricity
You could ask the previous occupants or the estate agent who the supplier is currently, during the moving process. If you have bought from a previous owner, they should be able to give you all the information you need about your gas and electricity. Alternatively, use the Meter Point Administration Service at Find My Supplier 
Find your gas and electricity meters
Firstly, find out where your energy meters are – they are usually installed in the kitchen, the hall, or an outside meter box. If your home is on a new housing estate, the builders or developers will be able to show you where everything is. When you've found the meters, note down or take a picture of the meter readings as proof of your energy usage so you can't be charged for any energy used by the previous owners.
Find your MPAN and MPRN
There are two types of meter number - the Meter Point Administration Number (MPAN) for electricity and the Meter Point Reference Number (MPRN) for gas.
The MPAN is unique to your home and separates from your customer reference number. It has 21 digits and can be found on your energy bill.
The MPRN is unique to your gas supply and is usually between 6 and 10 digits long. It can be found on your gas bill. If you don't have a bill, you can request your MPRN from the Meter Point Administration Service.
Start hunting for a better deal
You might have bought a house from a previous owner but it does not mean you need to stick with their energy supplier. You've already moved, you've lugged the boxes up and downstairs. So, we are going to do the hunting for you and make sure we'll the best deal on your gas and electricity.
Compare now
How long does it take to set up gas and electricity?
How long does it take to switch energy suppliers? For suppliers who have signed up to the Energy Switch Guarantee, it should take around 21 days to switch suppliers, but it can be quicker. However, most suppliers wait until the end of the 14-day 'cooling-off' period to start the switching process
Save money on your gas and electricity
As well as being exciting, moving home is pricey! Check out our tips for saving money on your gas and electricity to make your new home as energy efficient as possible and save money on those energy bills.
Don't forget to set up your broadband
When moving home you'll probably have a million things to do but you still need to check off setting up your broadband. Read the full Trufl guide to setting your broadband here.
By using Trufl you can compare estimated yearly and monthly costs as well as your annual savings if you were to switch and if there's a fee for leaving early, helping you find the deal that's best for you. You'll be given the option to pick from a big-name supplier, or you can browse the full range to see all the options available.
You can also check whether you'll be paying at a fixed or variable rate. A fixed-rate means your payments will stay the same throughout, while a variable rate means they'll change depending on the rate set by the supplier. While a fixed rate can give you stability and protection against sudden price hikes, it also means you'll miss out on the benefits if the supplier decides to lower their prices.
Compare now