#broadband
The ultimate guide to working from home
Written by Ashley Rudd, 18th February 2021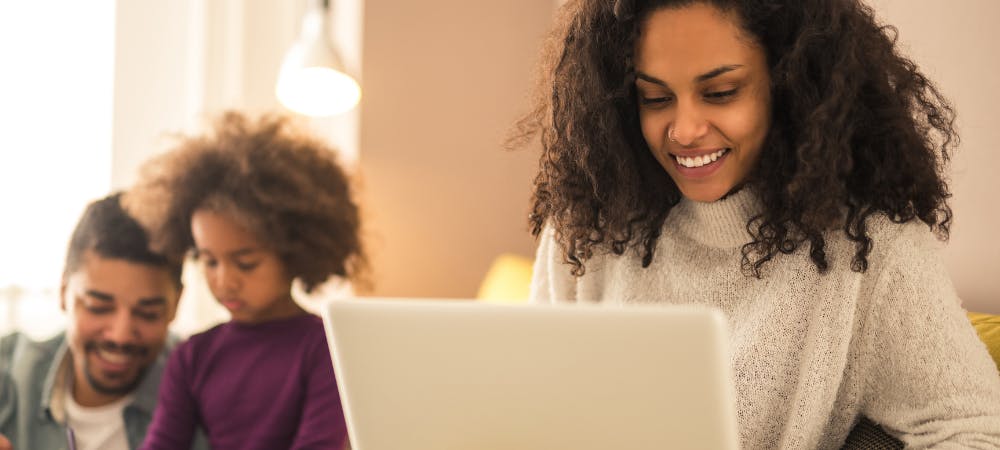 In maintaining a solid work-life balance working from home has quickly become the norm for a lot of us, swapping taking public transport for a walk to the kitchen and wearing slipper socks. To make sure things run as smoothly as possible, Trufl we've pulled together our ultimate working from home tips so you be as productive as possible without any disruptions.
The best internet for working from home?
While jumping on a Zoom call with Angela from Accounts wearing pyjamas might sound like the dream, it can be frustrating if you start to struggle with slow or unreliable broadband. Between staying connected with colleagues and uploading large files this can strain your broadband, especially if other members of the household are at home using the internet all day too.
Compare now
Is your Wi-Fi router is set up properly?
To make the most out of your broadband connection you'll need to make sure you're getting the best Wi-Fi signal. The best place for your router is in the middle of your home and unobstructed by walls or furniture. Electrical devices can disrupt Wi-Fi signal, so keep it away from cordless phones and microwaves.
Use a Wi-Fi booster
If your home office is in the garden or your Wi-Fi signal is weak when you're upstairs, some providers like TalkTalk, Sky and BT will provide you with Wi-Fi boosters.
Switch broadband provider
If you have other people in your household working form home or children streaming movies, music and games this will slow down your connection and potentially affect your download and upload speeds. Compare broadband providers so you can enjoy faster speeds with a lower monthly bill.
Run the ethernet cable if necessary
For better Wi-Fi in your home while working remotely you may need to run some ethernet cable and try connecting to your device directly. You should have received one when you first ordered your broadband service, if you can't find it then they're inexpensive to purchase online.