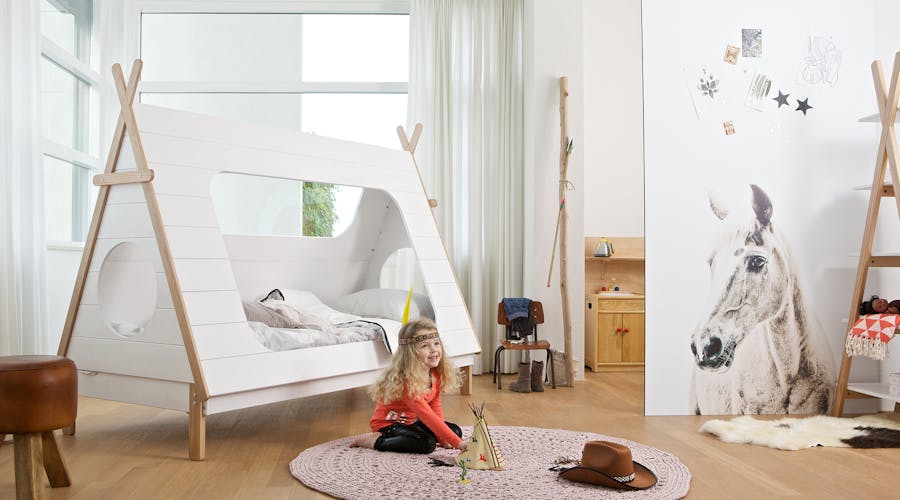 8 accessories to create the ultimate toddler bedroom!
Turn your toddler's bedroom into one of their favourite places! Introduce the themes they love, and add some key accessories to help them settle through the night, and happy to play during the day.
1. Make bedtime an adventure
Your little bed bug will look forward to getting cosy at bedtime, with an imaginative bed design which matches their expectations of dreaming big dreams. Add their choice of bedding set, and a selection of their favourite cuddly toys, and it's a recipe for a restful night's sleep.
Kids Teepee Cabin Bed. Cuckooland, £399.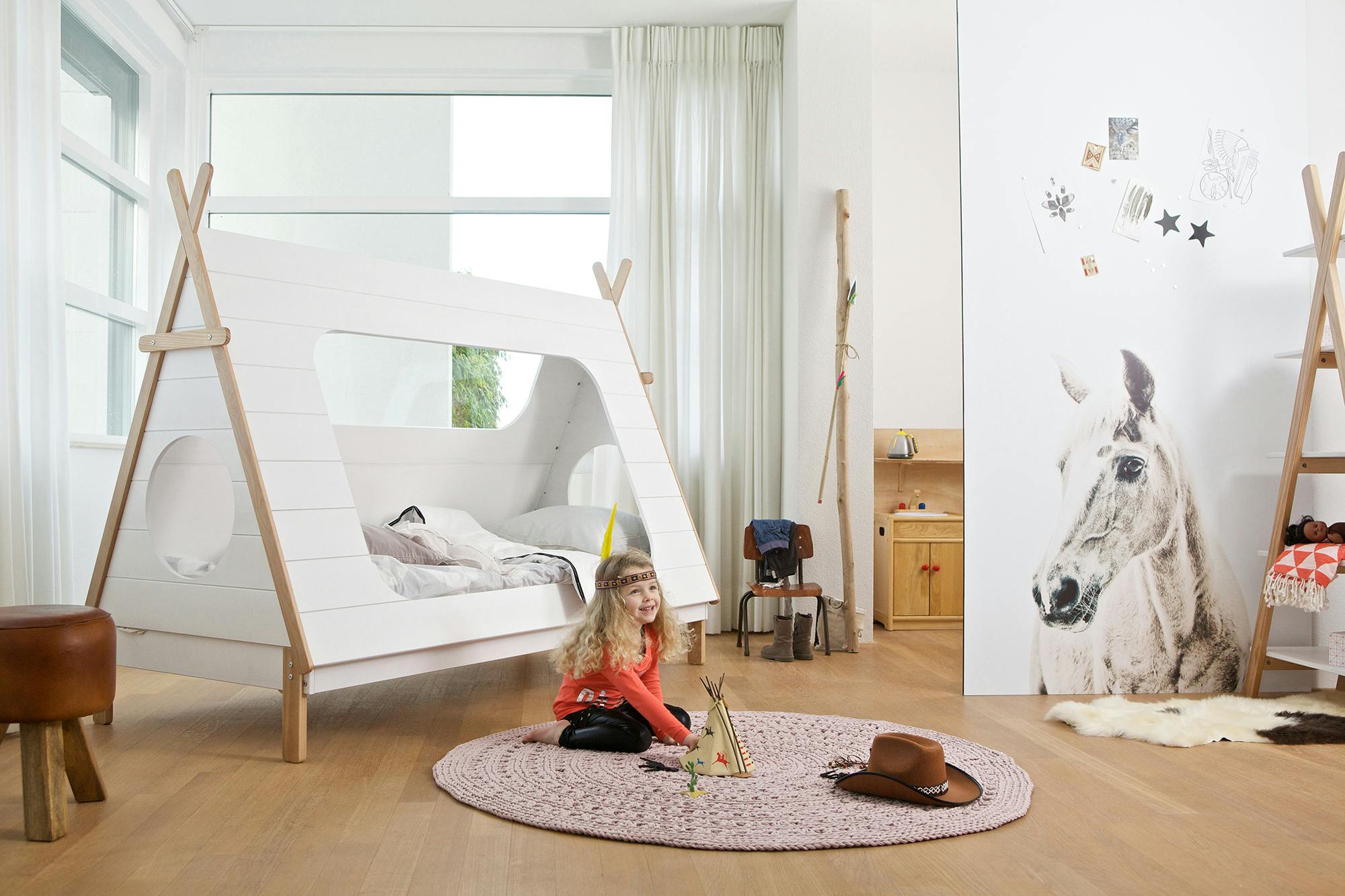 2. Storage
Low-level storage allows little ones to choose what they want to play with next, and encourages your toddler to put away their toys. Sorting toys by separating different items develops their ability to problem solve, and it's a definite must if you're keen to avoid cluttered floors where plastic toys can easily attack innocent feet.
Fox Storage Footstool. Not On The High Street, £69.99.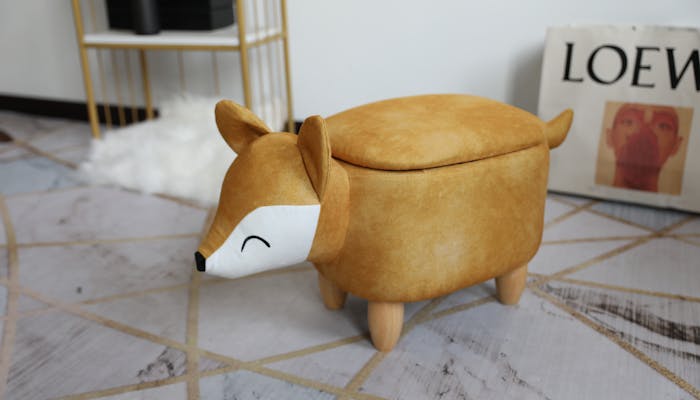 3. Books
Displaying books at a low-level gives your child easy access to explore. They will love choosing stories they'd like you to read to them, and discovering new worlds inside picture books, whenever the mood takes them. Rearrange the display regularly, and keep them interested with new titles added to their library.
DUGGREGN LED Wall Lamp. IKEA, £17.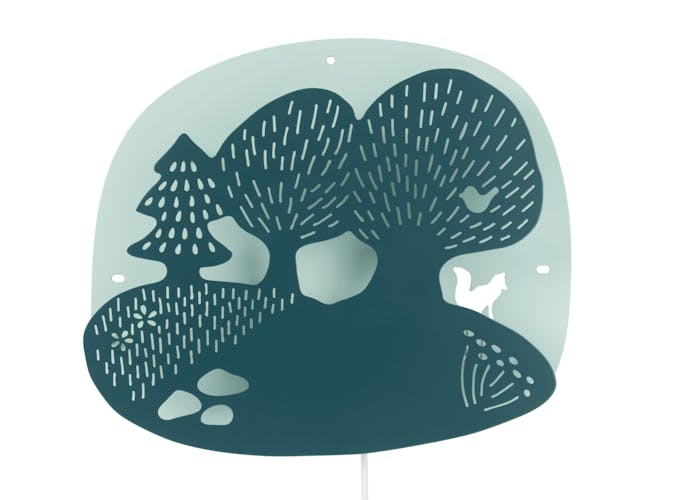 4. Night light
Investing in low-level night lighting is not only reassuring when children wake during the night, but helps them navigate the bedroom if they need mummy or daddy, and also allows you to check on them without any bright, intrusive light.
5. Imaginative Play
During imaginative play, children not only learn about themselves and the world, but your toddler develops advanced thinking strategies, communication, and social skills. A toy box filled with dressing-up costumes, building and stacking blocks, play kits and noise makers, supports the development of your toddler's cognitive skills, by creating games of pretend.
6. Play Rug
A soft and cosy rug instantly creates an inviting place for everyone to sit and play, and introduces an eye-catching detail to your child's bedroom. An interactive rug is ideal for younger children, offering rich textures, colours, and patterns, for them to explore on a warm and comfortable surface.
IVI World 3D Play Rug – Beach House. Amara, £60.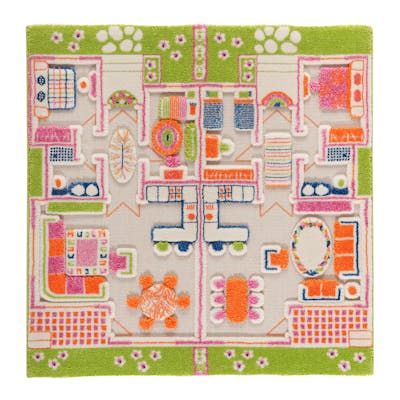 7. Low-level Table
As your toddler's mobility improves, they'll love to stand while they play. A low-level table filled with paper and crayons, sticker books, and craft items, will keep them happily occupied with lots to create and explore. And bash. Expect lots of table-top bashing.
Hubert Animal Ride-on Toy. Little Bird Told Me, £99.95.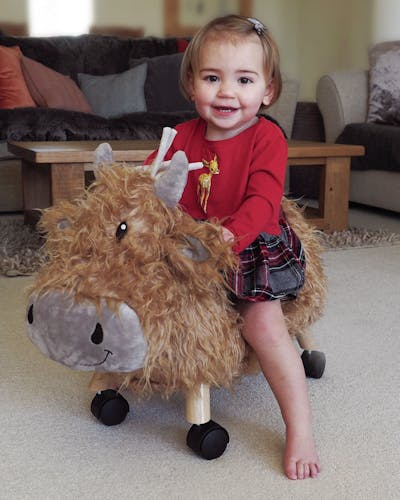 8. Push Toy
Push toys support your toddler's motor development, as they enjoy pushing along and touring around with them, and they also make a super cute new friend for imaginative play and brightening up bedrooms.
Create the ultimate toddler bedroom featured:
Kids Teepee Cabin Bed. The perfect bed for little dreamers. White Solid Pine. Cuckooland, £399.
Fox Storage Footstool. A quirky and practical new friend designed by Jonglers. Not On The High Street, £69.99.
DUGGREGN LED Wall Lamp. Forest design in soothing dark/light turquoise. IKEA, £17.
IVI World 3D Play Rug – Beach House. Hypo-allergenic, anti-static & stain resistant. (100x100cm). Amara, £60.
Hubert Animal Ride-on Toy. A wheelie cute Highland cow to push along or carry your little one on adventures. Little Bird Told Me, £94.95.