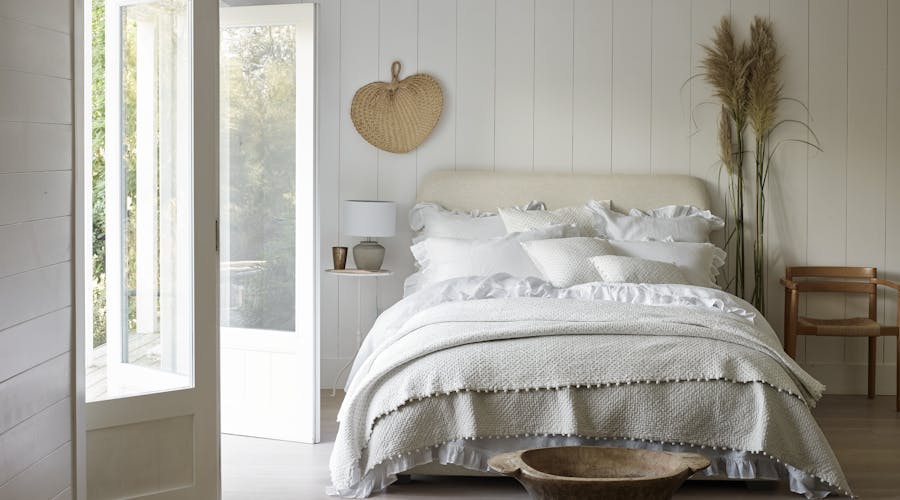 9 ways to improve rest as a new parent
No one expects a great night's sleep with a new baby, but you can strike a healthy balance by making regular rest and better quality sleep a priority. Here's how...
1. Make resting a regular part of your day
"Sleep when the baby sleeps" is great advice, but it's not that simple. Trying to switch off and sleep on demand can stress you out, but the good news is, relaxing with your feet up and eyes closed can still work wonders to restore your system. Whether you fall asleep or not, make rest times a regular part of your day.
Kara Hemp Bedlinen. The White Company, from £40.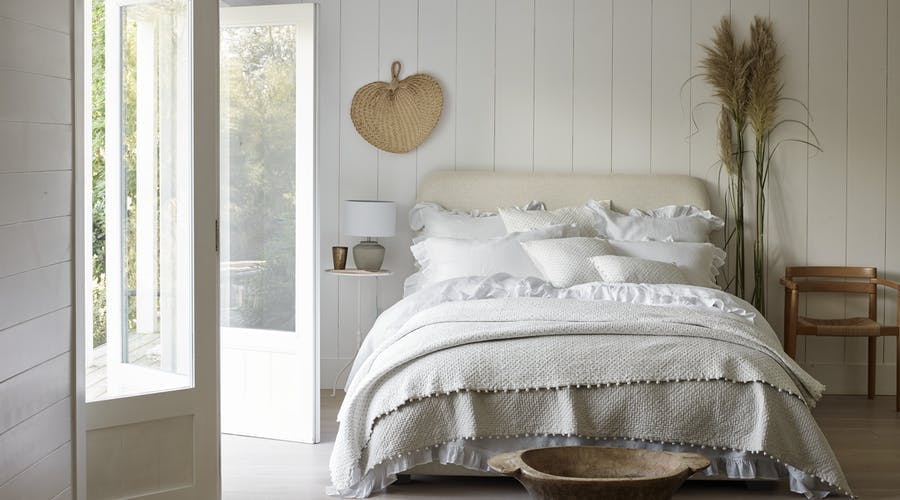 2. The 20-minute rule
According to the Sleep Council, a 20-minute nap turns off the nervous system and recharges the body with around as much energy as two cups of strong coffee, and the effects are longer lasting. But, set your alarm. Any longer than 30 minutes can lead to a deep sleep which can leave you feeling groggy.
Paradise Fragrance Oil & Eye Mask Set. Oliver Bonas, £19.50.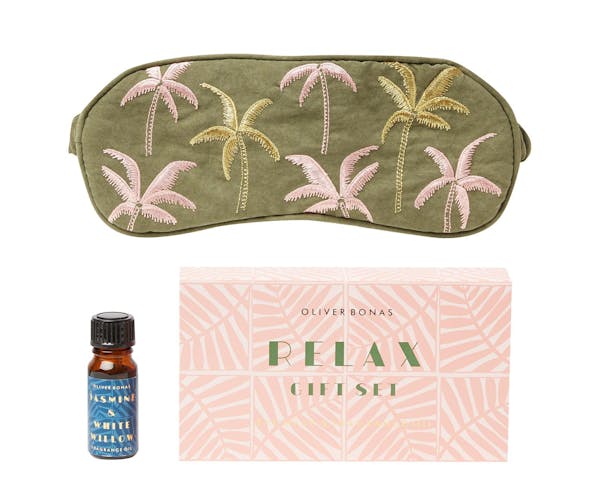 3. Set the scene
Warmth and darkness both naturally help to promote sleep. Get cosy under a blanket, as body temperature drops while we sleep, and block out light with an eye mask to make sure light won't disturb you. Darkness triggers the release of melatonin, the sleep hormone. Try to schedule your nap after lunch, when we naturally feel tired as our systems digest lunch.
4. Lighten up
Natural light can influence the body's internal clock, which regulates sleep and wakefulness. Once rest time is over, get out and about to let your body know it's not bedtime just yet.
Body Support Pillow. Wayfair, £28.99.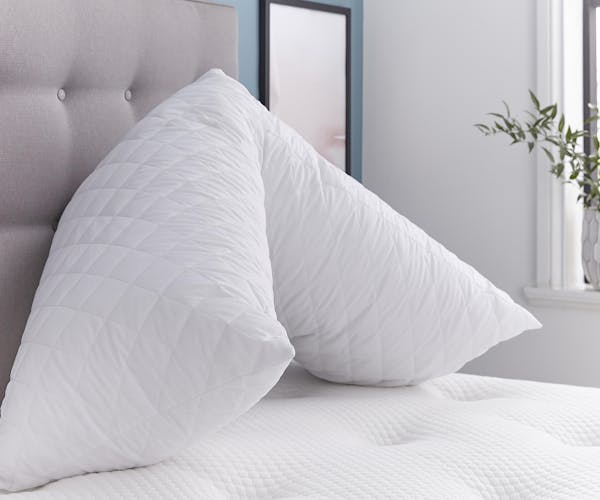 5. To Do list
It can be hard to relax if you're nagging yourself about what needs doing. Your baby is your priority, so don't feel bad about asking for help. When you're tired, small jobs can seem overwhelming, so slow down. Keep a To Do list on display, so the rest of the household can be proactive, while you've got more important things to do – because nothing is as important as what you're doing, and don't you forget it.
6. No screens before sleep
You may not be getting much sleep with the baby, but you can improve the quality by limiting screen-time. Watching TV or scrolling before bed sounds relaxing, but the blue light emitted can interfere with your circadian rhythm (or body clock), tricking you into waking up, no matter how busy you've been with the baby. Wind down by listening to a podcast, picking up a book, or switching on the radio, instead.
Noble Isle Wrapped Rose Candle & Bath Gift Set. Amara.com, £58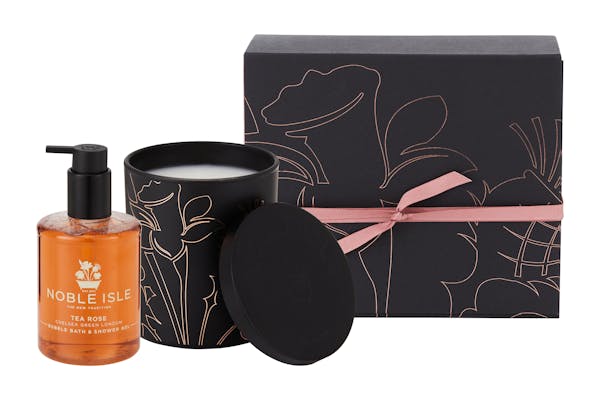 7. Don't let coffee win!
Coffee can be just what you need to get started, but as you know, it's not so helpful when it's time for sleep. Stop your caffeine intake from midday, and try cutting down to one cup if you've been struggling to sleep. Coffee and caffeine drinks temporarily boost energy, but they can disrupt long-term sleep patterns. To encourage your natural pattern, try increasing your water intake and switching to herbal tea.
8. Make rest repetitive
This might feel really difficult, but try and get yourself into a routine. Regular sleeping hours might not be possible with the baby, but a bedtime routine may help you nod off faster. Make sure you relax properly before bed by taking a bath, reading a book, or listening to music, and create a sleep-friendly bedroom by keeping it cool, quiet, dark, and removing electronic devices.
9. Tiredness won't last forever
Babies usually start to get into regular sleeping patterns from around 9 months, so it may be tough right now, but both you and your baby will start sleeping for longer very soon!
9 ways to improve rest as a new parent featured:
Kara Hemp Linen. Crafted from an eco-responsible blend of 52% linen and 48% hemp, enjoy this luxurious, breathable bedding. The White Company, from £40.
Paradise Fragrance Oil & Eye Mask Set. Add oil to an aroma diffuser for notes of hyacinth, jasmine and white willow, and drift off with your eye mask. Oliver Bonas, £19.50.
Silentnight Body Support Pillow. Grab 40 winks anywhere with this super comfortable pillow, ideal for feeds as well as for relaxing. Wayfair, £28.99.
Noble Isle Wrapped Rose Candle & Bath Gift Set. This stunning set blends scents of English rose petals with jasmine, clary sage and soothing black tea leaves. Amara.com, £58.